Welcome.
We're glad you stopped by the home of the Cooper Connor Endowed Fund for Pulmonary Research. This site has information about CCEF, and the many fun and exciting events and accomplishments of the organization. Please take a minute to sign up for information and calendar updates for events in the months ahead.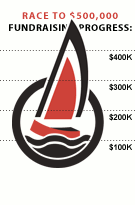 Get Involved. Today.
The Cooper Connor Endowed Fund was established to support the pioneering efforts of Dr. Truog and his team at the Center for Infant Pulmonary Disorders at Children's Mercy Hospital. Your awareness and advocacy is appreciated. Please keep us in your thoughts and we hope to see you at the next CCEF event.
Every Dollar Counts.
The CCEF has raised $670,208.85 as of August 2022. We would like to continue our fundraising efforts for Children's Mercy and ultimately reach a goal of $1,000,000 before 2027. The 501c3 nonprofit structure is an ideal endowment vehicle for CCEF to ensure that every dollar donated is applied directly toward the Center's primary goal of providing promising research efforts and new therapies to lessen the effects of lung disease on babies. No donation is too large or too small, and every dollar you donate will make a difference.